Fresh sea and river fish, widely consumed in the Mediterranean diet.
The Eel is a blue fish and mainly freshwater. Its meat has traditionally been highly appreciated since ancient times as it is a fatty fish rich in Omega 3 fatty acids, vitamin D and vitamin A, with a unique flavor.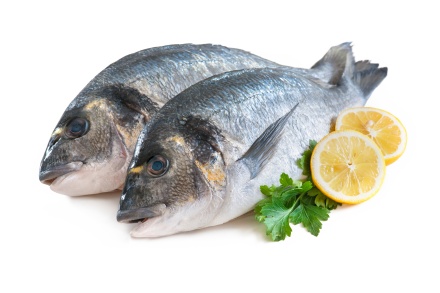 Very consumed within the Spanish gastronomy, low in both fat and calories, rich in omega-3 fatty acids and omega-6, rich in proteins of high biological value.
It lives in the Mediterranean Sea and in the Atlantic Ocean, specifically from the coasts of the North Sea to areas of Africa like Senegal. This fish is among the foods with greater nutritive value after a simple elaboration in kitchen, hence it is part of low calorie diets..